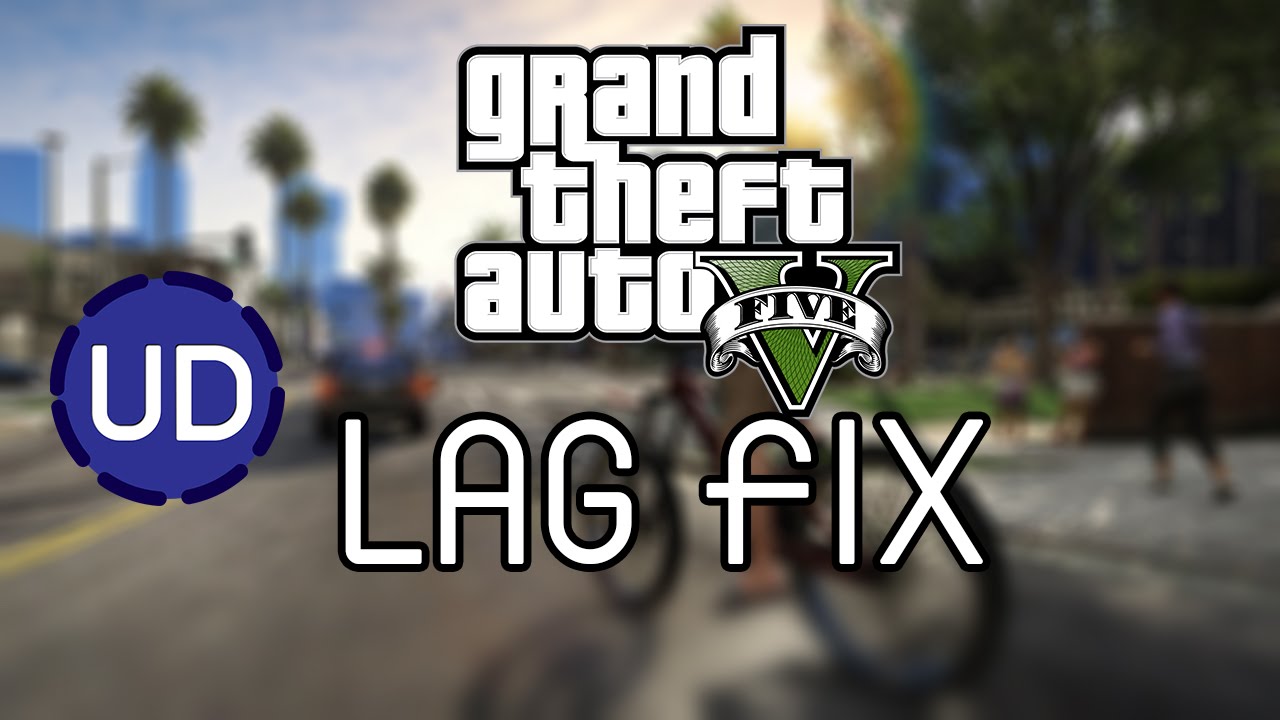 GTA V sebesség tuning 1GB VRAM ill. gyengébb videokártyákra!

Mint tudjuk, 2-3GB kell a GTA V játéknak a HIGH-ULTRA beállításokhoz.
No de, elérhetünk valamivel nagyobb sebességet a játékban?
A teljes cikk megtekintéséhez, KATT -> TOVÁBB


-Érdemes alacsonyabb DX(DirectX) verziót használni(10), mivel ominózus különbség nincs köztük.
Persze terjednek olyan pletykák már az Assassin's Creed óta, hogy érdemes minél nagyobb DirectX
beállítást használni(akkor épp a DirectX 10-re akartak rávenni a 9 helyett, mondván jobban optimalizált)
nos ugyanezt a baromságot most is eljátszották mondván a 11 a gyorsabb..téves.
Szebb, de semmiképp sem gyorsabb.

-Érdemes Medium textúrákon játszani, persze megengedhetjük a High textúrákat is ami megszüntet
szinte minden homályos textúrát a játékban(ami viszonylag ritka), de az input sebességét csökkenti.

-Ha már input, érdemes Gamepadot használni(ez a legtöbb játékban így van), Gamepad esetén nem olyan gyorsan tudjuk körbe-forgatni a kamerát de nem is baj mert egy viszonylag állandósított sebességet ad.
Ugyanezt volt anno a Halo 1 XBOX és Halo 1 PC változat között a difi.

-Árnyékok. A 'Soft Shadows" Sharp-ra állítása tűéles árnyékokat eredményez(az alaphoz viszonyítva)
és nem vesz el annyit a sebességből.
De ha igazán FPS boost-ra vágyunk, kapcsoljuk ki az árnyékokat.
Ehhez navigáljunk el a Documents\Rockstar Games\GTA V mappába, a settings XML fájlra jobb klikk, szerkesztés..
Keressük meg ezt a sort: <Shadow_ParticleShadows value="true" />
A true értéket írjuk át erre: false
Ilyen lett: <Shadow_ParticleShadows value="false" />
Majd mentsük.
Ez sokat dob a sebességen, de ront a látványvilágon persze.

-Tükröződés. Nem érdemes kikapcsolni, ha csak nem extrém sebességre vágyunk.
Ehhez navigáljunk el a Documents\Rockstar Games\GTA V mappába, a settings XML fájlra jobb klikk, szerkesztés..
Keressük meg ezt a sort: <Reflection_MipBlur value="true" />
A true értéket írjuk át erre: false
Ilyen lett: <Reflection_MipBlur value="false" />
Majd mentsük.
Így kb úgy fog kinézni minden jármű mint a San Andreas esetében de sokat dob a sebességen
(ha nem is az FPS sebességén de az input lagon javít és az akadáson)

-ATI AMD kártya esetén a 3D beállítások/Normál beállítások/Optimális teljesítmény még valamelyest javít a játékok
él és vonalsimításán minimális FPS csökkenéssel, de ha igazán nem érdekelnek a recés élek akkor válasszuk a
3D beállítások/Normál beállítások/Nagy teljesítmény-t!

-Korábbi postomban már meséltem a CCleaner programról, érdemes használni mert az egyetlen olyan szoftver amely
kortársai közül tényleg képes 10-20%al megnövelni a hardweres teljesítményt!
Illetve az AMD Overdrive AMD procik esetén, amiről már szintén írtam korábban.

-Kijött már az Update5(a cikk megírásakor), és hozzá a Native Trainer is frissült(akit érdekel).
Sokat javít az alapjátékon. :)

-Az indító exefájl Cél: részének a végére(a .exe") rész után szóközzel elválasztva írjuk:
-GPUCount 2
A kettes szám a GPU az az videokártyák számát jelenti, nálam ez kettő.
Ezzel limitálni lehet hogy mennyit használhat.
Akinek nem idegen az angol itt talál további Command Line parancsokat:
-UseAutoSettings: Use automatic generated settings
-benchmark: Starts the benchmark test from the command line
-benchmarkFrameTimes: Optionally output the individual frame times from the benchmark
-benchmarkIterations: Specifies the number of iterations to run the benchmark for
-benchmarkPass: Specifies an individual benchmark scene test should be done, and which test that should be
-benchmarknoaudio: Disable audio processing for graphics benchmark purposes
-disableHyperthreading: Don't count hyperthreaded cores as real ones to create tasks on
-goStraightToMP: Jump straight to MP while loading
-ignoreDifferentVideoCard: Don't reset settings with a new card
-ignoreprofile: Ignore the current profile settings
-mouseexclusive: Game uses mouse exclusively.
-noInGameDOF: Disable In-game DOF effects
-safemode: Start settings at minimum but don't save it
-shadowSoftness: Selects between linear, rpdb, box 4×4, soft 16
-uilanguage: Set language game uses
-useMinimumSettings: Reset settings to the minimum
-HDStreamingInFlight: Enable HD streaming while in flight
-SSA: Enable SSA
-SSAO: Set SSAO quality (0-2)
-anisotropicQualityLevel: Set anisotropic Filter Quality Level (0-16)
-cityDensity: Control city density (0.0 – 1.0)
-fogVolumes: Enable lights volumetric effects in foggy weather
-fxaa: Set FXAA quality (0-3)
-grassQuality: Set grass quality (0-5)
-lodScale: Set LOD Distance Level (0.0-1.0f)
-particleQuality: Set particle quality (0-2)
-particleShadows: Enable particle shadows
-pedLodBias: Set Pedestrians LOD Distance Bias (0.0-1.0f)
-postFX: Set postFX quality (0-3)
-reflectionBlur: Enable reflection map blur
-reflectionQuality: Set reflection quality (0-3)
-shaderQuality: Set shader quality (0-2)
-shadowLongShadows: Enable shadow rendering for dusk and dawn
-shadowQuality: Set shadow quality (0-3)
-tessellation: Set tessellation on or off (0-3)
-textureQuality: Set texture quality (0-2)
-txaa: Enable NVidia TXAA
-vehicleLodBias: Set Vehicles LOD Distance Bias (0.0-1.0f)
-waterQuality: Set water quality (0-1)
-keyboardLocal: Sets the keyboard layout to the specified region.
-hdr: Set the whole rendering pipeline to 16-bit
-noquattransform: Don't use quaternion transforms for placed entities
-DX10: Force 10.0 feature set
-DX10_1: Force 10.1 feature set
-DX11: Force 11.0 feature set
-GPUCount: Manual override GPU Count
-adapter: Use the specified screen adapter number (zero-based)
-borderless: Set main window to be borderless
-disallowResizeWindow: Do Not allow the window to be resized
-frameLimit: number of vertical synchronizations to limit game to
-fullscreen: Force fullscreen mode
-height: Set height of main render window (default is 480)
-multiSample: Number of multisamples (1, 2, 4, 8, or 16)
-width: Set width of main render window (default is 640)
-windowed: Force windowed mode
-StraightIntoFreemode: If present the game will automatically launch into the multiplayer game in freemode.
-scOfflineOnly: Makes the game runs in offline mode, as long you have logged in at least once.